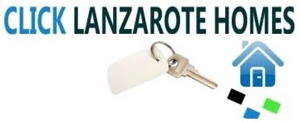 Apartment Puerto del Carmen
1.200€ (£ 1.081 approx.)
Ref.CLH-306880

90m²

2

1


Reference:
306880,
Size:
90m²,
Usable size:
90m²,
Bedrooms:
2,
Bathrooms:
1,
Furnished:
Fully furnished,
Garage:
Comunitary (optional),
Swimming pool:
Private,
Garden:
Private ,
Floor:
Street level,
Built-in cupboards:
Yes,
Furnished kitchen:
Furnished with appliances,
Kitchen type:
American,
Terraces:
1 (6.00m²),
Location:
Exterior,
Orientation:
South,
Location:
Beachfront,
Views:
Direct sea,
Ceiling height:
High,
Floors:
Ceramic,
Type of windows:
Aluminum,
Urbanization:
Private,
Equipment:
Antenna, TV, Wifi, Refrigerator, Oven, Microwave, Ceramic hob,
Security measures:
Alarm, Others, Grille,
Handicapped access:
Yes,
Comunity fee:
145€ (community fee included).
Click Lanzarote Homes
C/ Velamen, 42
35509
Playa Honda.
+34.606.434.060
https://www.clicklanzarotehomes.com/
Documento elaborado por Click Lanzarote Homes con información de la propiedad para su compraventa, arrendamiento o traspaso. Con su aceptación, el destinatario se compromete a no copiarlo, reproducirlo o distribuirlo a terceros, ni total ni parcialmente, sin el consentimiento escrito de Click Lanzarote Homes, que declina expresamente toda la responsabilidad por las manifestaciones, expresas o implícitas, u omisiones, o por cualesquiera otras comunicaciones orales o escritas hechas a cualquier parte interesada. Esta información no constituye un valor contractual.